If you know me, you know I love Transformers. One of my favorite TF incarnations was the garish early 1990s Generation 2 line, which featured, among others, a green and purple camo Megatron.
UGLY AS HELL, right? Why do I love it so much? The cannon even says "Eat This, Autobots!"
Oh, 1990s.
(Most of Generation 2 was re-issued, recolored 80s toys, but apparently Hasbro ran into trouble at the notion of a kids' toy that transformed into a gun. In America. Whaaaaa)
I probably love it so much because of the funky superviolent Generation 2 Marvel comic, which was, as licensed toy books go, pretty good and full of wonderfully blocky art.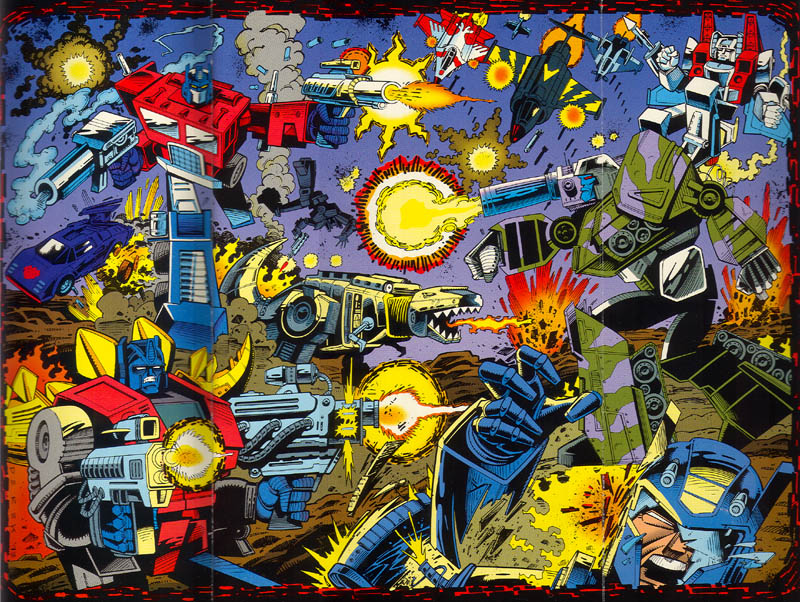 Derek Yaniger, artist on the book, made that silly purple and green Megatron look like a real badass: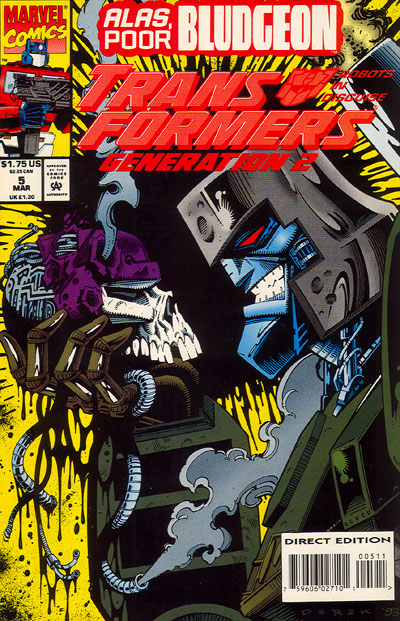 I'm not a hardcore collector. For one, I'm not a rich man, and so I will never be That Guy who completes any one run or finds rare variants. I do, though, try to collect & make dioramas of some of my favorite comics. So when I found this guy for less than half his retail price, I couldn't help thinking about some delicious green & purple & an updated version of the toy. I rang my guy at Customs By Spoonman about making a one-of-a-kind toy, the kind of thing a collector would drool over. He acquiesced. A few months later, I now have my own green and purple Megatron.
EAT THAT, Autobots.
The toy itself, as evidenced by the low low price I paid (do NOT pay retail for that thing), is a mixture of some great die-cast parts & some terrible design. Spoonman fixed the floppy shoulder plates & did his best to fix the tank-treads on the back, which just sit in their metal housing & tend to fall out, rather than being removable. I've already had to re-glue the treads. His transformation is a nightmare I doubt I'll recreate often. But on the shelf, he is oh so pretty. in his green and purple glory.